We ( Abid, Ashwin,Saravanan & I ) were trolling off the cost of Chennai for over 4 hours and not a strike. It was hot and the sea was rough. Just as we were about to enter the harbor a barracuda took the lure. The lure was a storm mid thunder ( colour-natural perch ). The fish was landed in a minute. We got excited and went back. In a few minutes Saravanan got into a barracuda and he landed it perfectly. As we entered the harbor Saravanan was into another fish. After a solid 10 odd minutes of fight the fish surfaced. It was a beautiful reef cod. Three fishes in total. A good trip to remember.
on the boat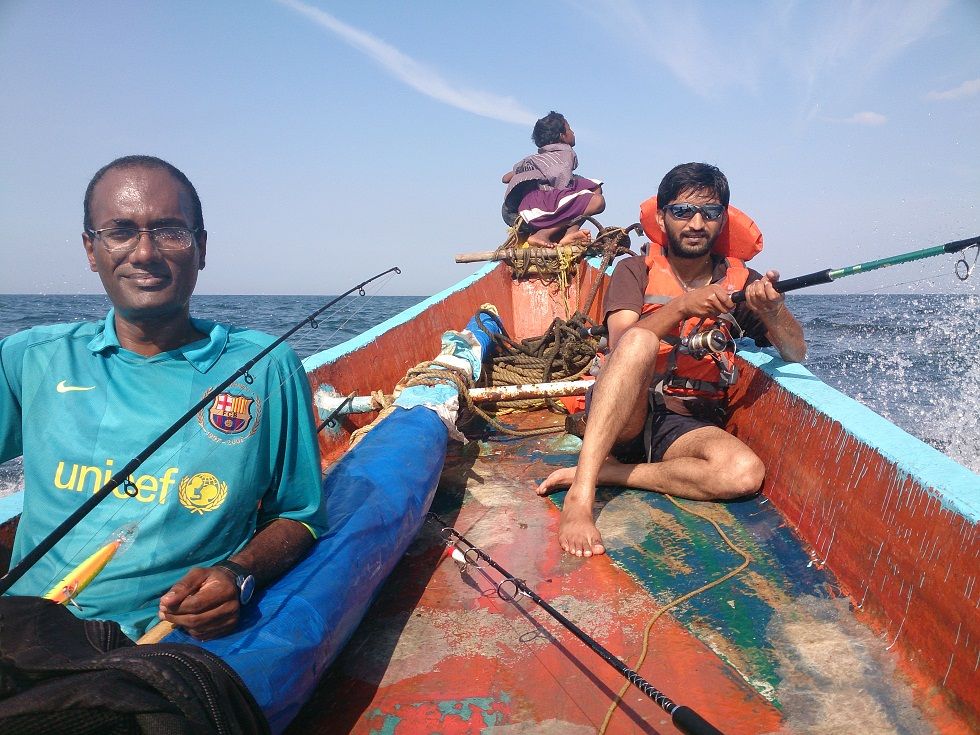 with the barracuda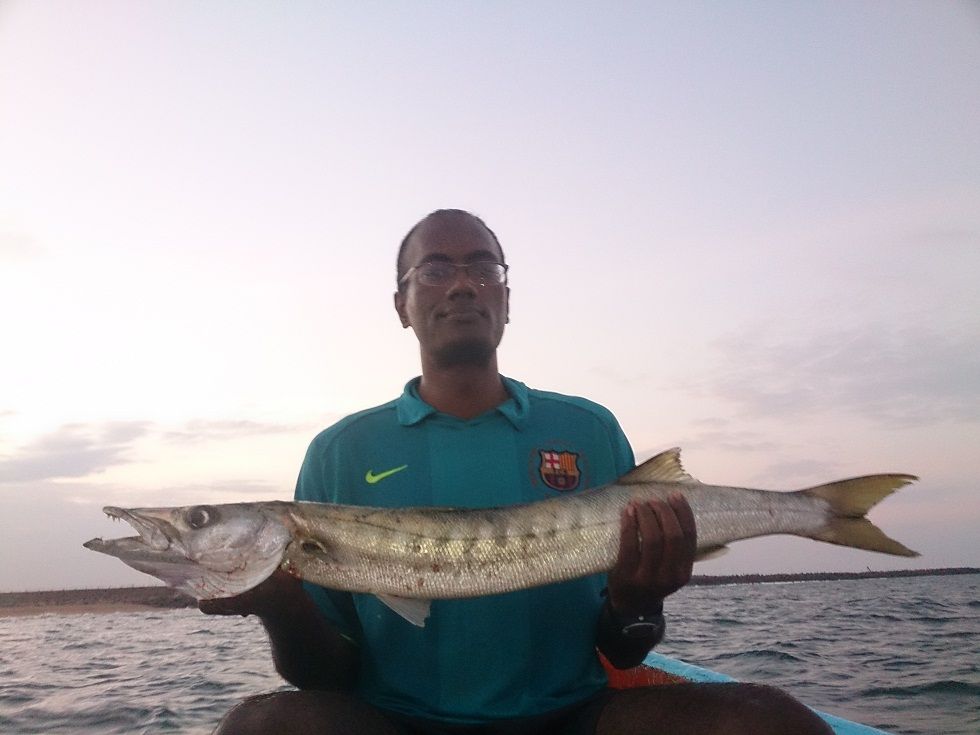 with Abid and the barracuda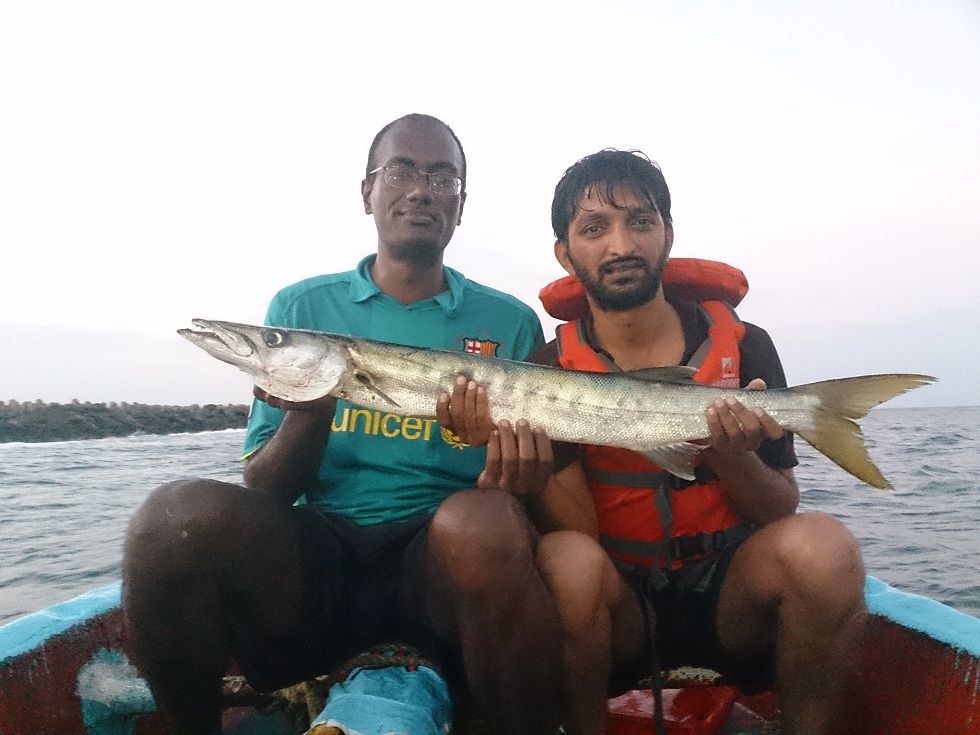 Praise God from whom all blessings flow.
Regards
Calvin